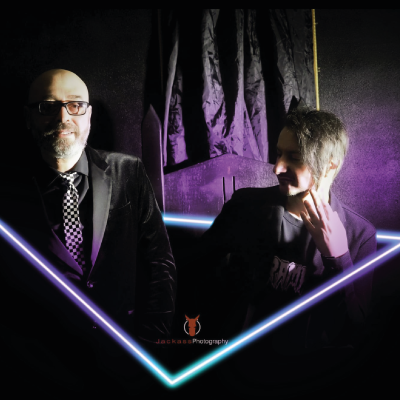 Data Love è un progetto musicale che nasce dall'unione di Gianluca Cecchini e Andrea Gowasabi, che da oltre 10 anni condividono una forte passione musicale. Gianluca, Dj che ha lavorato in moltissimi locali underground, e Gowasabi, sperimentatore di suoni analogici, nel 2018 cominciano a lavorare assieme dando vita a numerosi pezzi. Il suono che li contraddistingue ha riverberi wave e italo disco in una chiave contemporanea e divertente, seguendo in uno stile attuale le coordinate musicali che hanno predominato i clubs della Riviera anni ottanta.
L'idea nasce grazie all'incontro con Cristina ed Era, produttori e fondatori dell'etichetta indipendente OlgaDischiVolanti, con i quali, oltre a condividere una forte passione musicale, condividono una profonda amicizia. Davanti a una gustosissima cena di pesce, irrorata da ottimo vino bianco, nasce la collaborazione e l'idea di condividere assieme un'avventura fatta di vibrazioni e passioni.
Data Love are Gianluca Cecchini and Andrea Gowasabi, who for more than 10 years are sharing their passion for music.
Gianluca Dj worked in many undergrounds clubs and Gowasabi experiments analog sounds, in 2018 they start working together, giving life to many singles.
What distinguishes them is a sound made of wave and italo disco reverbs, mixed with some funny and modern twists, following musical coordinates which dominated all clubs of the 80s Riviera Adriatica.
The idea comes out with Cristina and Era, producers and founders of the independent record label O.D.V., with whom Gianluca and Gowasabi share a strong friendship and musical passion. Then, over a dinner of seafood sprinkled with a good white wine the collaboration begins, along with the intention of sharing a musical adventure made of vibes and passions.